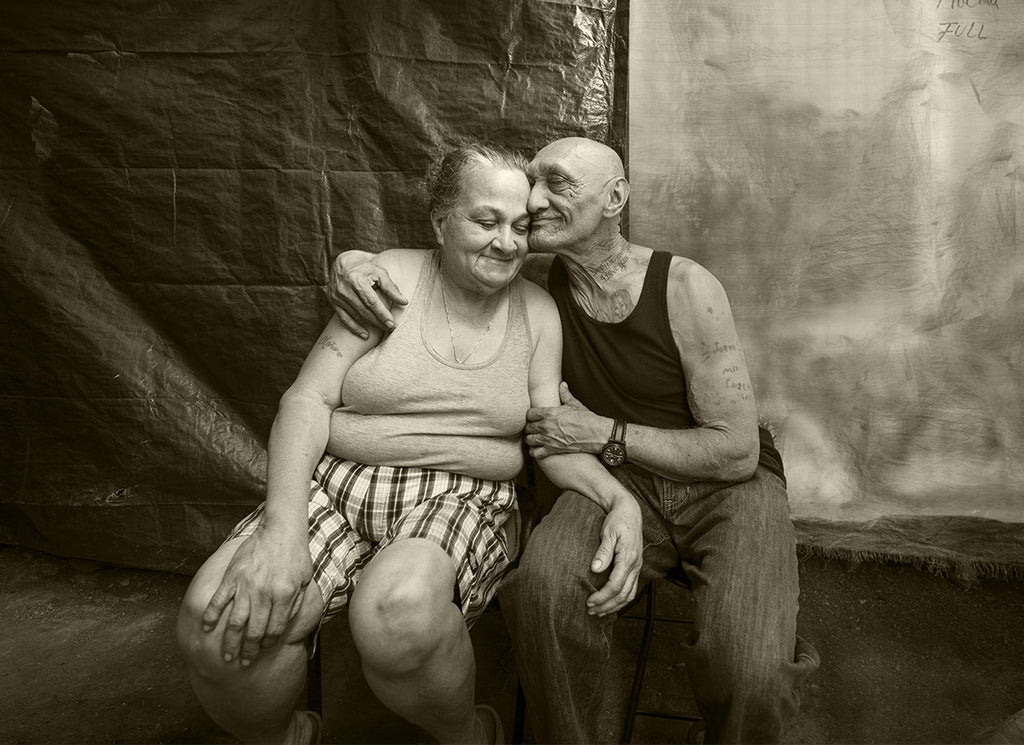 Maria and Rafael
Meet Maria and Rafael lived together on South Beaudry. Maria was a computer programmer in the early days of the technology boom before her bad habits got the best of her. She's clean now, doesn't even drink coffee. Rafael was released from prison recently and is head-over-heels in love with his wife and their miniature Schnauzer.
This image is from a series of portraits of people living on the street in Los Angeles. My goal is to create a hardcover, fine-art photography book aimed at transforming the perception of homeless people from alienation to familiarity.
All profits from the sale of these prints are donated to Venice Community Housing, a non-profit assisting the homeless. 
---
---
More from this collection