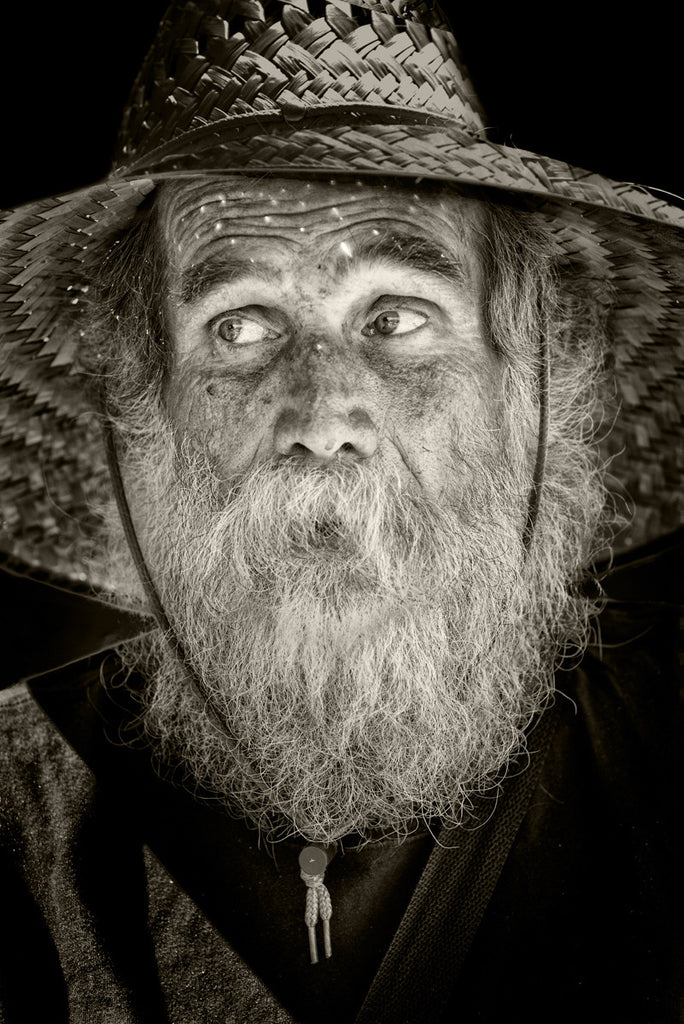 David
David says he's logged over 20,000 miles on his bicycle, including a cross-country trip from California to New York. He worked as a machinist for years until, he says, jobs dried up under NAFTA. "There's no work for machinists anywhere in California," he insists.
David is a gentle, caring soul. Last time I saw him, he was taking care of an obviously disturbed, elderly woman in a wheelchair who would scream obscenities at passersby, especially if they were anything but white. Occasionally, if the passerby did not immediately grasp the woman's mental state, David would diffuse a confrontation with a wave and a smile. "She's a Trump supporter," he would say, as if that explained everything.
This image is from a series of portraits of people living on the street in Los Angeles. My goal is to create a hardcover, fine-art photography book aimed at transforming the perception of homeless people from alienation to familiarity.
All profits from the sale of these prints are donated to Venice Community Housing, a non-profit assisting the homeless. 
---
---
More from this collection