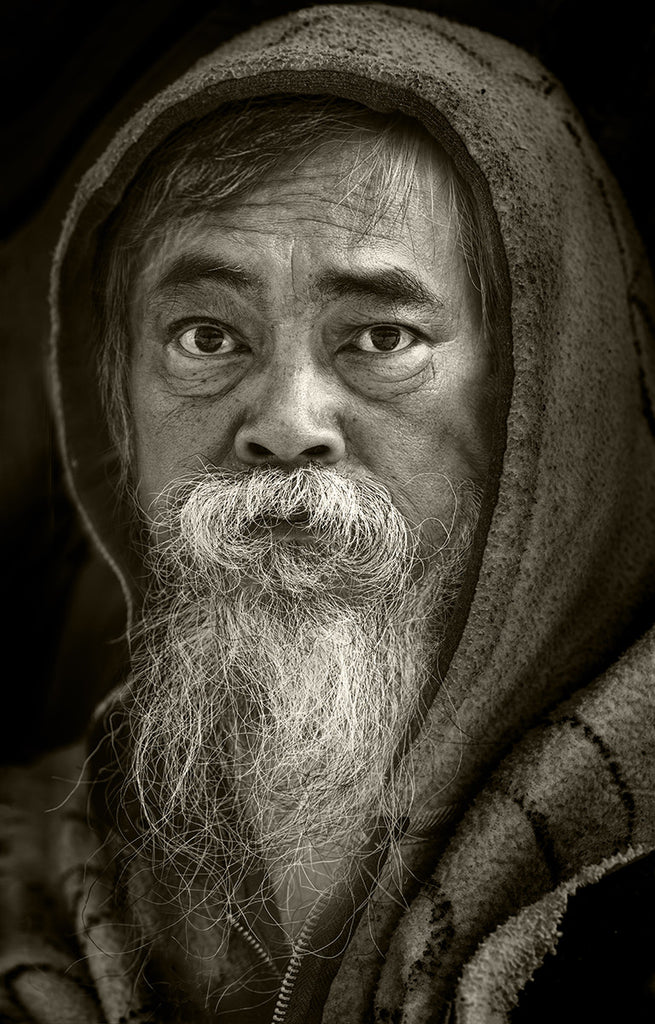 King George
This is King George. He doesn't have a tent; he sleeps on a bus bench. When it rains, he gets wet. He's missing one leg and hobbles around using a beat-up, old walker. The people living in tents on South Beaudry look out for him, giving him an occasional sandwich or a soft drink. King George only speaks a few words of English, just enough to say that Queen Elizabeth is a good friend. Someday, he says, she'll come to South Beaudry to save him. In the meantime, he waits.
This image is from a series of portraits of people living on the street in Los Angeles. My goal is to create a hardcover, fine-art photography book aimed at transforming the perception of homeless people from alienation to familiarity.
All profits from the sale of these prints are donated to Venice Community Housing, a non-profit assisting the homeless. 
---